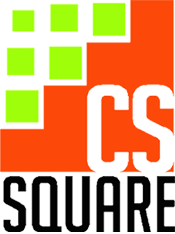 CS Square
The collaborative, knowledge-sharing space for computer science students Computer Science Creative Space (CS Square) creates and fosters an inclusive knowledge-sharing and community-building student experience in the faculty of computer science. It is devoted to extracurricular technical-creative IT related activities including workshops, speakers, book club, camps and other forms of outreach.
We provide a space where students, faculty, community and local industry can meet to collaborate and exchange innovative ideas.
CS Square is a safe space that upholds principles and practice of equity, diversity and inclusion.
To Get Involved
Current students who would like to become involved in outreach, please fill out our volunteer form: https://forms.office.com/r/yXs9yxYgnU
To Partner With Us
Contact us if you are interested in outreach opportunities.