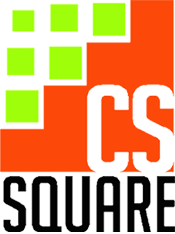 Contact CS Square
CS Square is a project of the UNB Faculty of Computer Science
For more information, please contact cssquare@unb.ca 
Mailing Address:
University of New Brunswick
Information Technology Centre
550 Windsor St.
PO Box 4400
Fredericton, NB
Canada E3B 5A3
Follow us on Facebook
Directions to the CS Square space:
CS Square is located on the UNB Fredericton Campus in Gillin Hall, Room GE124. 
Gillin Hall is part of the same complex as Head Hall and the Information Technology Centre. (Gillin Hall on Google Maps)
Parking is available on both the Windsor St side and the Dineen Dr side of the complex. 
Room GE124 is located on the E level (top floor) of Gillin Hall. Look for the bright green door!