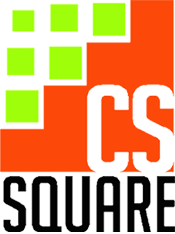 Past Bits & Bites - 2015
Fall 2015 Schedule
28 September
Getting the most out of git
Presented by: Aaron Tabor (FCS MS student)
5 October
Exploring data with EKL (Elasticsearch, kibana, logstach) stack: A quick tour from zero to analyze data in less than a hour
Presented by: Hugo Gonzalez (FCS PhD student)
19 October
Optimization - The Last Thing You Should Do
Presented by: Joey Bernard (Acenet)

2 November
Neat Photoshop tricks that you don't know
Presented by: Rob Blanchard (Production Asst/Photography, UNB)
9 November
Getting Started with Kaggle Data Mining Competitions
Presented by: James Stewart (Raytheon)
30 November
The Physical & Logical Make Up of the CS Network
Presented by: John Peterson (UNB)
Winter 2016 Schedule
25 January
Building Static Websites with Jekyll
Presented by: David Leger
An introduction to Jekyll, a powerful command-line tool for building and easily maintaining static websites.
8 February
Testing Tools in Ruby: RSpec and Cucumber
Presented by: Aaron Tabor (FCS)
15 February
Data Mining the Human Body
Presented by: Dawn MacIsaac (FCS)

22 February
Want the Best Job in Security? Here is What You Need to Know.
Presented by: Elaheh Biglar Beigi (Raytheon)
29 February
IT challenges in NB health industry
Presented by: Ashley Hyslop (Accreon)
21 March
VizWik: The Design of a Controlled Data Flow Programming Language
Presented by: Simon Gauvin (VizWik)
4 April
Oculus Prime: Transforming Into Virtual Reality!
Presented by: Chris Hazzard (FCS)